You Don't Have to Take Our Word for It!

Here's what some of our satisfied customers have to say about Feist Automotive: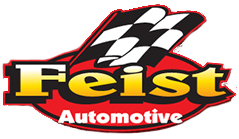 10/12/2023
I only come here when I am in a hurry to get to work and I was to lazy to fill my truck with gas the night before, which is pretty much every time I fill up. This place is conveniently located at the bottom of the on-off ramp on highway 100. If you are in a huge hurry ( or so I heard, but cannot verify because I am a law abiding citizen) you can bust a u-turn at the first light and drive right into the gas station. Just make sure to look to the right before you do it because the MN State Trooper clubhouse is just up the street.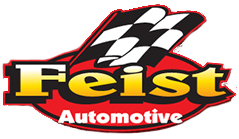 07/05/2023
Honest and good. Love these guys!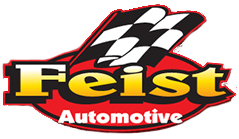 05/15/2023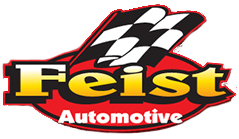 04/13/2023
I have been fortunate in knowing these people for years and I highly recommend them to family and friends and I do not do that unless I have the utmost confidence in doing so.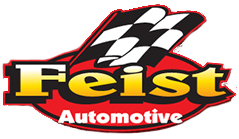 04/05/2023
They did and kept me informed of possible issues. No pressure and very friendly. They left the options of fixing things to me. Very trustworthy. Great team.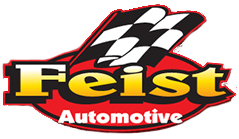 02/25/2023
Good find for Flex Fuel vehicles that need E85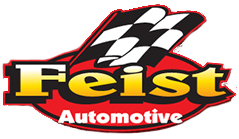 02/25/2023
These guys are so polite, always ready and willing to help and have great fair pricing. I trust them with my vehicles 100%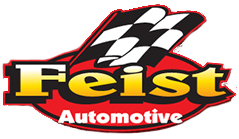 Undercar Services
01/30/2023
Brought my car in for a few things. Inspection, exhaust hanger adjustment, and also a rear diffuser install. The customer service was top notch and service was quality.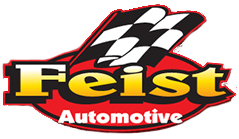 10/24/2022
Great people to work with! They were fast and friendly when I needed a tow.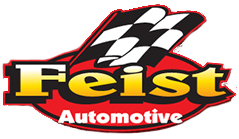 10/01/2022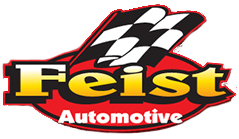 08/31/2022
I love the customer service and free air for your tires!!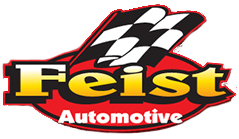 04/18/2022
Friendly and knowledgeable service and staff!!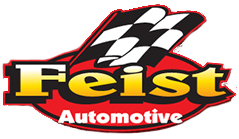 02/15/2022
I had my car towed here by AAA after overheating. They took the time to properly diagnose my car and provided recommendations for additional repairs for preventative maintenance, but weren't pushy about it and didn't make me feel pressured, which I appreciated. I left feeling safe in my car and like I had learned something. I think my technician's name was Ethan - he was great. Thanks y'all!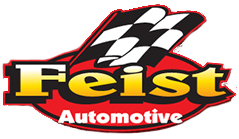 02/04/2022
Had an issue today with a rental car I was on my way to return and was almost late. I stopped and got out of the car and someone immediately approached me and asked what was wrong and how they could help. Everything was fixed and the car back on the road in less than 10 minutes. And the price, can't beat it!! They were amazing!!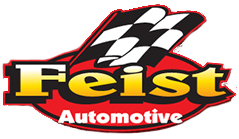 01/19/2022
The gang at Feist has helped me with 2 vehicles now, as well as my SO's vehicle. JP and Kurt are rockstars, along with the rest of the crew. They are honest, do everything they can to help, and do the work well and quickly. Y'all are the best!!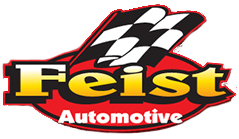 12/31/2021
I would give this place 10/5 stars if I could. Everyone I interacted with was so nice, professional and quick. I was so surprised when they got me in on a holiday and finished it in a timely manner. Highly recommend them for any automotive needs!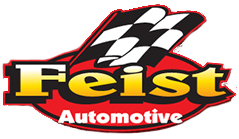 10/27/2021
I got off work this morning and walked out to a flat tire. Pumped it up enough to get it to the gas station. Best customer service by the employees! Super nice and had it fixed in no time!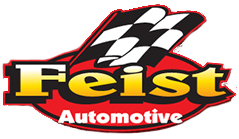 10/25/2021
I locked my keys in my truck Sunday night and they got in and got me back on the road. My truck isn't easy to get into but it only took a few minutes. Their service guy was was extremely friendly, helpful, and professional. A few months ago I was at their station getting gas and a different guy happened to notice a large nail in my tire - just before I was leaving for a road trip. I can't say enough good about their service.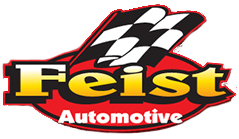 10/18/2021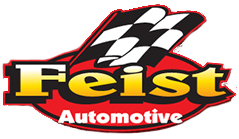 08/21/2021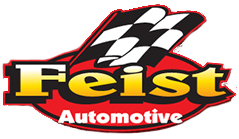 05/19/2021
Helpful and flexible staff. my First truck service here and I am very happy. They even remembered to reset the oil life on the truck. Almost every one forgets that...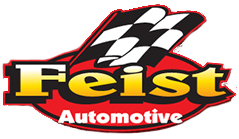 05/15/2021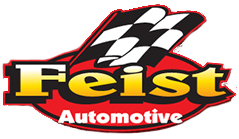 03/28/2021
They do a great job and are very understanding about your financial situation, striving to do a great job while helping you with price as much as possible. We don't go anywhere else.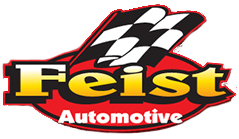 02/17/2021
Brian very helpful. They've fixed my tire. Then I picked vehicle up and it didn't start. He quickly jump started my car!! Thank you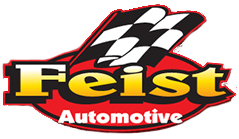 01/15/2021
Cheap gas and they also do car repair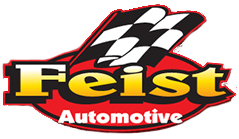 01/06/2021
Always happy to stop in for gas and a coffee.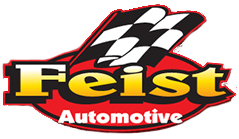 12/30/2020
Have free air for tires, easy to get at.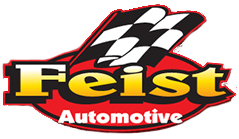 10/09/2020
10+ service everytime. JP and Ethan are awesome ok Bob & Ron too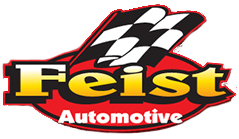 10/01/2020
I have been bringing my used vehicles here for several years. Feist has treated me so great over the years. They always give me a good deal and go over information, letting me know if there's things I can wait on or should get fixed right away, not trying to drain me of my money. They have even gone out of there way to get me information when I had my car at another shop. I definitely trust the guys at Feist and highly recommend them.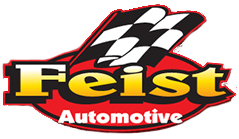 09/27/2020
They did a really good job on my sway bar repair and new brakes. Got done much faster then I thought it would be as well. Thanks Guys! Oh and Bryan "the guy you see behind the counter" you seem to have a very kind soul. Fast and friendly service. Thumbs up!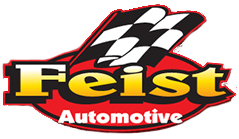 09/23/2020
Cheapest E-85 gas around!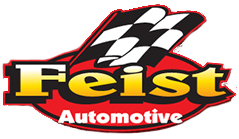 07/18/2020
Great mechanics & outstanding customer service. Presented me with multiple options regarding repairs with NO pressure.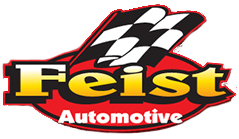 07/05/2020
E-85 and blend pumps here also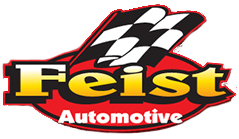 06/17/2020
Always kind and sociable.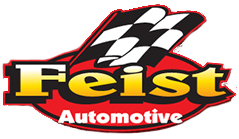 06/05/2020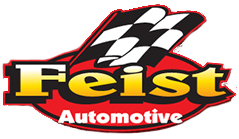 03/24/2015
Matt and Ryan did a superb job fixing my Truck when the Transmission failed. It's like a whole new truck now. All the work needed was explained in detail and all options were gone over. I am very happy with the service I got at Feist and would absolutely recommend them to anyone.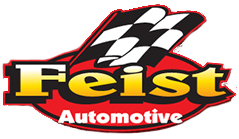 05/21/2015
I have never had a bad experience at Feist. As a female, mechanics and dealerships often assume I know nothing about cars but I have never gotten treated like that at Feist. They have never treated me unfairly or tried to pull one over on me. They have been super helpful and honest with me in dealing with a multitude of car problems. They have gone above and beyond every time. We have used their towing service and the drivers have always been professional. Mike at the shop helped me today with a problem that needed to be fixed by another dealership, he didn't have to but he even talked to the mechanic at the dealership to help them understand what was wrong. He also assured me that my car would be safe at their location until the other place could come get it. Thank you!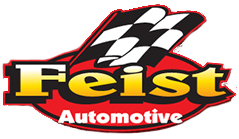 07/21/2015
Made an appointment, had the oil changed, job completed quickly. Customer service excellent, had to show ID with credit card, thank goodness they check. A positive experience!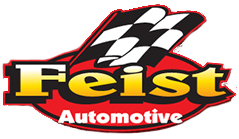 09/08/2015
This last service on my car, was only the second time I have ever used Feist Automotive for service. I will say in my approx. 50 years of driving, I have never found a relaxing, family owned, business who put friendship ahead of money. At my age, I've seen a lot of auto garages and hats off you guys & gals for your friendship. Now I feel secure on the road. Wyatt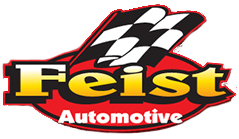 01/24/2016
My husband and I had a tire blow out on the side of the road..... Gahhhhhhhh!!!!! Thank goodness for AAA roadside assistance sending the most WONDERFUL tow truck driver named Mike out to help us!!!! He was very patient and knowledgeable!!!!! The stripped locking lug nuts didn't fool him one bit ;0) He threw the car on a dolly and towed me to Tires Plus in Brooklyn Center where our experience continued to be wonderful! It's NICE to be taken care of by such kind hearted people!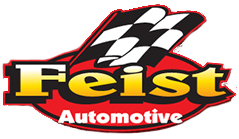 05/07/2016
Feist Automotive has been very helpful and professional even going out of their way to help with small things without an appointment and sometimes even with no charge for their assistance. I trust them.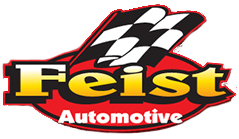 07/10/2016
I connected with Feist through AAA , when requesting a tow because the truck was smoking. After learning Feist not only towed but had a garage, and they were open Saturday, my inquiry not their press, the truck was towed. After a quick check in, and plan for getting feedback about a schedule for diagnosis, I was pleasantly surprised when I received a call, sooner than expected, and told the truck was ready. Price was fair and staff was polite and friendly.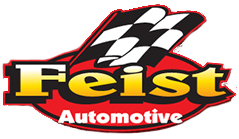 09/07/2016
I buy all of my gas @ Feist! Super great staff, friendly, & locally owned!!!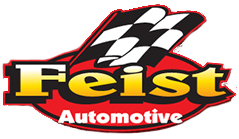 11/02/2016
Car had flat tire, needed 2 new ones. Good service, friendly staff. Happy car, happy driver.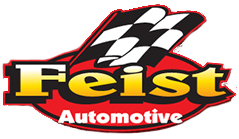 04/26/2017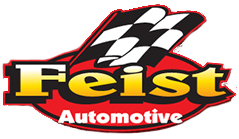 05/24/2017
I can't recommend Feist Auto enough. They really know their stuff and never try to upsell you. I have had them service multiple issues on two vehicles. I recently had to replace the front struts in my car, which is really expensive, and Feist was a couple hundred dollars cheaper than a larger competitor. Best yet, they were empathetic with how much the repair cost. I'll be doing all of my service with Feist going forward.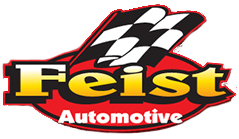 07/07/2017
Car stalled and I called AAA and they came right away and the Driver Tom had the car hooked up and out of traffic in no time flat. They brought my car right to where I needed it to go. Thanks Feist Towing!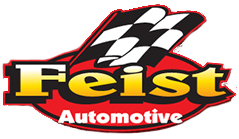 08/04/2017
Needed a tow with my car locked in park. Quick, courteous, professional. Tom got me and my car to my shop of choice quickly.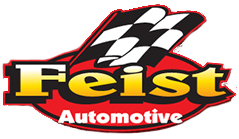 10/06/2017
I go to Feist Auto for my oil changes, they are great and efficient and can always get me in within a couple days if not, same day. In addition to that I have stopped in twice to get help checking my tire pressure, as I am uncomfortable with car stuff.. Both times they helped immediately without hesitation, checking and filling the tire on the spot. Shortly after, I scheduled an apt to repair that tire... I brought it in for the repair with an empty gas tank and the need for an oil change (I really hate car stuff). They did it all! Tire repair, oil change, and filled up my gas tank! And it didn't break the bank! I love them, trust them, will not take my car anywhere else.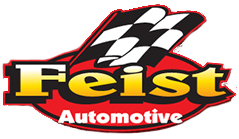 11/28/2017
I had no heat in my Taurus, winter's coming so I took it to Feist. Now I have to turn the heat down or my sneakers get soft! Fast, friendly, on-the-money with estimates, what more could you ask?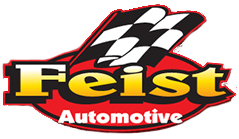 01/26/2018
Always have been most helpful and attentive. Have gone beyond the call of duty with our daughters car. Do a good job.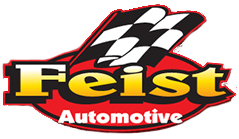 03/21/2018
I help people on the freeways when they break down, I help them change a tire or give them fuel, also stay with them when they are waiting for a tow truck. I have ran across the tow truck drivers from Feist many times. They have always shown concern for the people they are helping. They are always friendly and quite efficient at what they do. I would not hesitate to recommend them.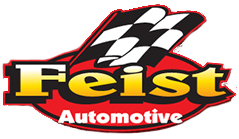 04/20/2018
The staff is knowledgeable, friendly, and helpful. I was able to get my headlight fixed quick and for a great price.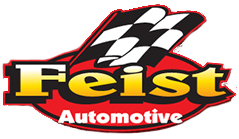 06/01/2018
The mechanics are exceptional and will explain any repairs you need on your car. JP was respectful and went out his way to make sure I was happy with the work that was done. I would recommend anyone who is experiencing any car problems to go here. You will not be disappointed. I sure wasn't.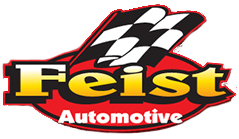 12/16/2018
They have a real air hose!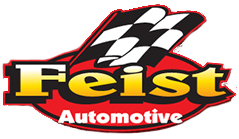 05/03/2019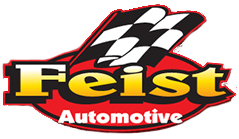 05/25/2019
Local, reasonable and trustworthy.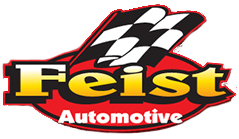 06/04/2019
So helpful. Informative, honest and reliable. I'm told they are a little more expensive than other shops, but it was worth it. Thank to everyone who works with Feist Automotive. You are all amazing and friendly.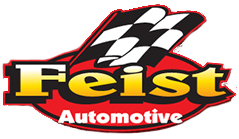 06/17/2019
Had my car towed from them and service was awesome. Tow truck arrived 30 minutes earlier than expected and the tow truck driver was very polite.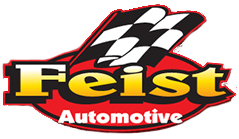 08/09/2019
Everyone is friendly & helpful. I can usually get an appointment quickly & that?s convenient for me. They?re honest & reliable. I appreciate the recommendations for future service and the timelines for such. They always explain everything to me.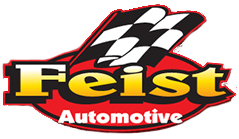 08/20/2019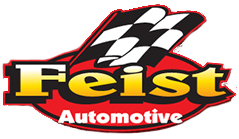 11/05/2019
They showed up pretty quick. Kevin was courteous and handled the tow well. I would recommend Feist for any vehicle emergencies.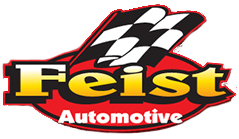 12/27/2019
I was in a bind with a tire issue. Rich helped me out and went above and beyond. I have always had a good experience here. JP was helpful in the past. It was Rich's turn this time. I will be back!!!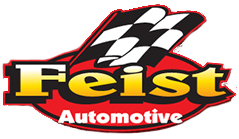 02/09/2020
The fish was very good and the waitress was friendly. Will be going back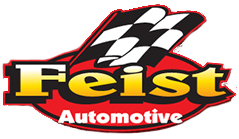 03/06/2020
We take our 2 vehicles there as do our daughter and son! Thanks Rich!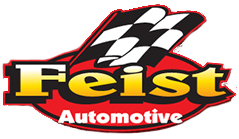 05/19/2020
I like their coffee. Their gas prices are okay! Their shop does a good business!
Discover More About Reviews and Repair Services At Feist Automotive in Golden Valley

Auto Repair Near Plymouth
Miscellaneous Auto Services
Signs That Your Car Needs A Mechanic
Testimonials
Nic Decarvalho

, 10/12/2023
I only come here when I am in a hurry to get to work and I was to lazy to fill my truck with gas the night before, which is pretty much every time I fill up. This place is conveniently located at the bottom of the on-off ramp on highway 100. If you are in a huge hurry ( or so I heard, but cannot verify because I am a law abiding citizen) you can bust a u-turn at the first light and drive right into the gas station. Just make sure to look to the right before you do it because the MN State Trooper clubhouse is just up the street.
view all reviews